About Stello Construction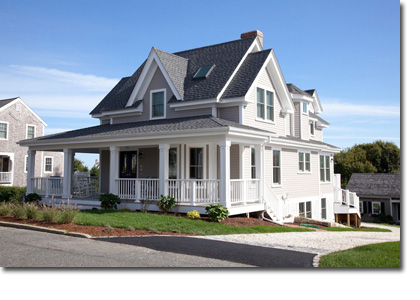 Stello Construction was established in 1976 in Chatham, Massachusetts. It began as a family operated business that concentrated mainly on small jobs such as decks and small remodeling projects. Over time, the business has evolved into a full-time enterprise as the demand grew and many of our customers looked to us for larger and more diverse services.
Today, Stello Construction is comprised of a select group of individuals whose professionalism and expertise in the field of construction enable us to provide the best advice and guidance to all of our clients. Customization is a key ingredient throughout the process whether it be the structural integrity of your home or products that may or may not be appropriate to your specific project. We offer what we call "value bundling" or your own group of personnel that will assist you every step of the way to ensure that your building experience is a positive one. Quality products, exceptional workmanship, and easy conflict resolution are characteristic of Stello Construction and attributes that we feel separate us from other companies. We believe in a team concept and you, the homeowner, become a part of our team.
Our expectation is the same as yours; that the end result is a reflection of who you are and that you come away with a feeling of pride and accomplishment for a job well done.
Client Handbook
Click the image below to view the Stello Construction Client Handbook